Memorial Day Sale! Claim your 30% OFF
Save 30% on a 12 month Reading Eggs subscription – usually $59, now only $41.30! Plus, get 12 months of Mathseeds for FREE!
Reading Eggs is the best way to help 2–13 year olds become confident readers. That's why over 10 million children worldwide have already benefited from the multi-award winning program.
Get your kids reading‑ready for with our special 30% off Reading Eggs – normally $59, pay only $44.25!
Follow these steps to claim this offer:
Complete the signup box and activate your account
Select a 12 month Reading Eggs and Mathssed subscription in the 'Purchase' tab
Use the code MEM30 at checkout.
If you're an existing customer, simply log into your account and follow the last two steps.
natbassingthwaighte
I love watching these two grow and learn. They get Soo excited when they master something new.
becjudd
@readingeggs arvo sesh! Oscar's already learned … and Billie has just started … FUN!
kidsfashionblogger
And learning with @readingeggs is exactly what it is! The app that is all about learning in a fun and interactive way.
themodernmumma
Those "I got it right" drink celebrations! Courtesy of @readingeggs #backtoschool #readingeggs #learntoread
notsomumsy
All about numbers this kid. We don't know where he gets it - hubby's a creative and I'm all about words, but Archie counts and calculates allll day long.
sparklegoldie
#mylittlereader #eggsplorer #lovinglearning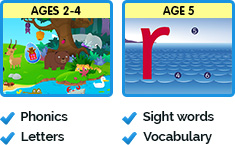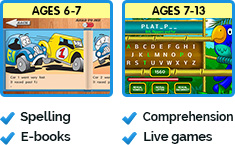 Sign up and save 30% on Reading Eggs and Mathseeds
Hurry, offer ends midnight,
May 30, 2018.
*The 30% discount offer only applies to a single full price Reading Eggs and Mathseeds 12 month subscription purchase, cannot be claimed in conjunction with any other offer and is only available to United States and Canadian customers. Not applicable for schools or teacher accounts.
"As a language teacher, I find Reading Eggs to be a really great educational tool. My daughter is only 3 and a half and she's doing so well recognising letters already. My son is 6 now and started Reading Eggs at 3. It's just unbelievable how he's picked up letter recognition and reading in general. By the age of 4 he could actually read which is pretty amazing!" – Cecile
"By using Reading Eggs, Levi's word recognition is incredible. For a 3 and a half year old, he's really gone ahead leaps and bounds – it's amazing! We'll be walking down the street and he'll look up at a sign and read the words so easily. It's the best thing we've ever done for him. He absolutely loves it, and we love it too." – Phil
"Ava now recognises all her letters and sounds. It's been a really good building block for starting school next year, and she likes hatching the eggs after each lesson!" – Deanne
"We've tried other programmes and nothing compares to this, she's just learned so much! At first I was a sceptic but after the free trial, it's the confidence boost we both needed." – Roslyn
Multi-award winning program